Litt info om Alare Labs sin første modell Remiga 2
Remiga 2 is the first model on the market of the new Alare Remiga series.
It is a floor standing loudspeaker system no compromise designed.

Bass loading is a carefully shaped transmission line, driven by two custom made woofers, a 10" (250 mm) and an 8" (200 mm) carbon sandwich units. Remiga 2 uses a twin drivers tapered transmission line for an extremely fast, uncolored and distortion free bass.

Midrange is a 7" (170 mm) unit from German Accuton Cell line, with pure ceramic membrane mounted in a volume filled with special aramid fiber wool for nearly perfect sound control.

The 1.2" (30 mm) diamond tweeter is a real technical masterpiece. A thin diamond concave dome is used in order to reach the benefits from the sonic character of this material, speed, detail and extremely wide frequency response.

Remiga 2 cabinet is made from a sandwich of different woods and special damping glue layers, that together perform a very efficient "constrained layer" damping effect. This feature and an internal steel bars cage, virtually kill any vibration of the cabinet.

Special attention has been given also to crossover board design. The best quality components are firmly mounted on a not conductive special board and connected each other with point-to-point technique, by using a silver plated solid core copper wire.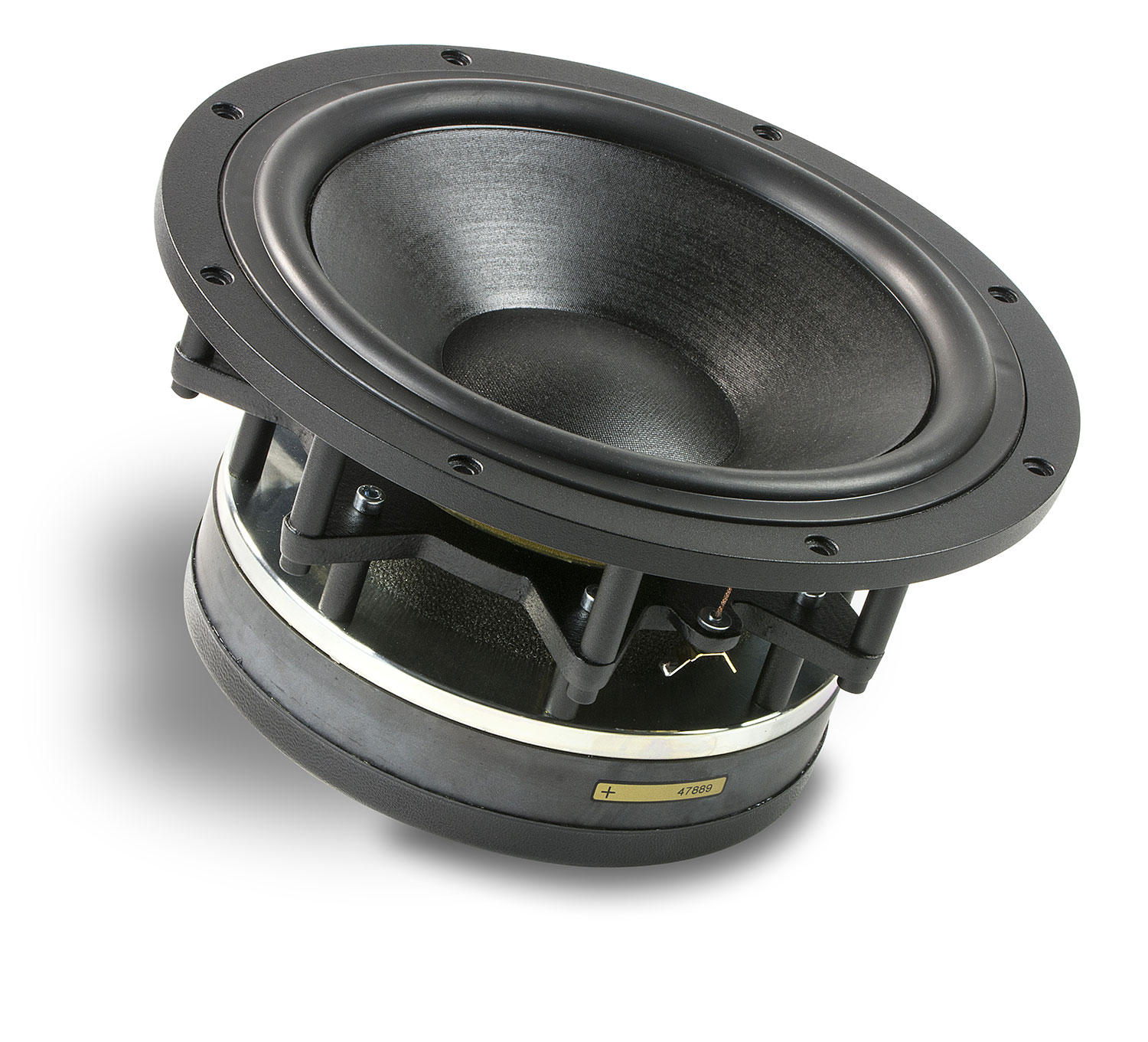 The woofers: carbon
Woofer cones from Danish Audio Technology are made from two thin carbon reinforced paper cones, which are glued together with an expanding foam, using a support tool, to keep the cone in the correct shape. The foam is well damped to avoid resonances in the cone. The result is an extremely rigid and stiff cone, presenting fast, uncolored and distortion free bass. The voice coil is made from a mixture of kapton and aluminum. This means, the driver acts as a pure kapton voice coil driver, as long as the voice coil is within its linear working area. It also presents a very low mechanical resistance, which allows the driver to play bass with authority, even at low levels. All drivers are naturally generously ventilated, under the spider, from voice coil gap and not least through the pole piece, allowing the whole moving system to travel fast and freely, without any compression.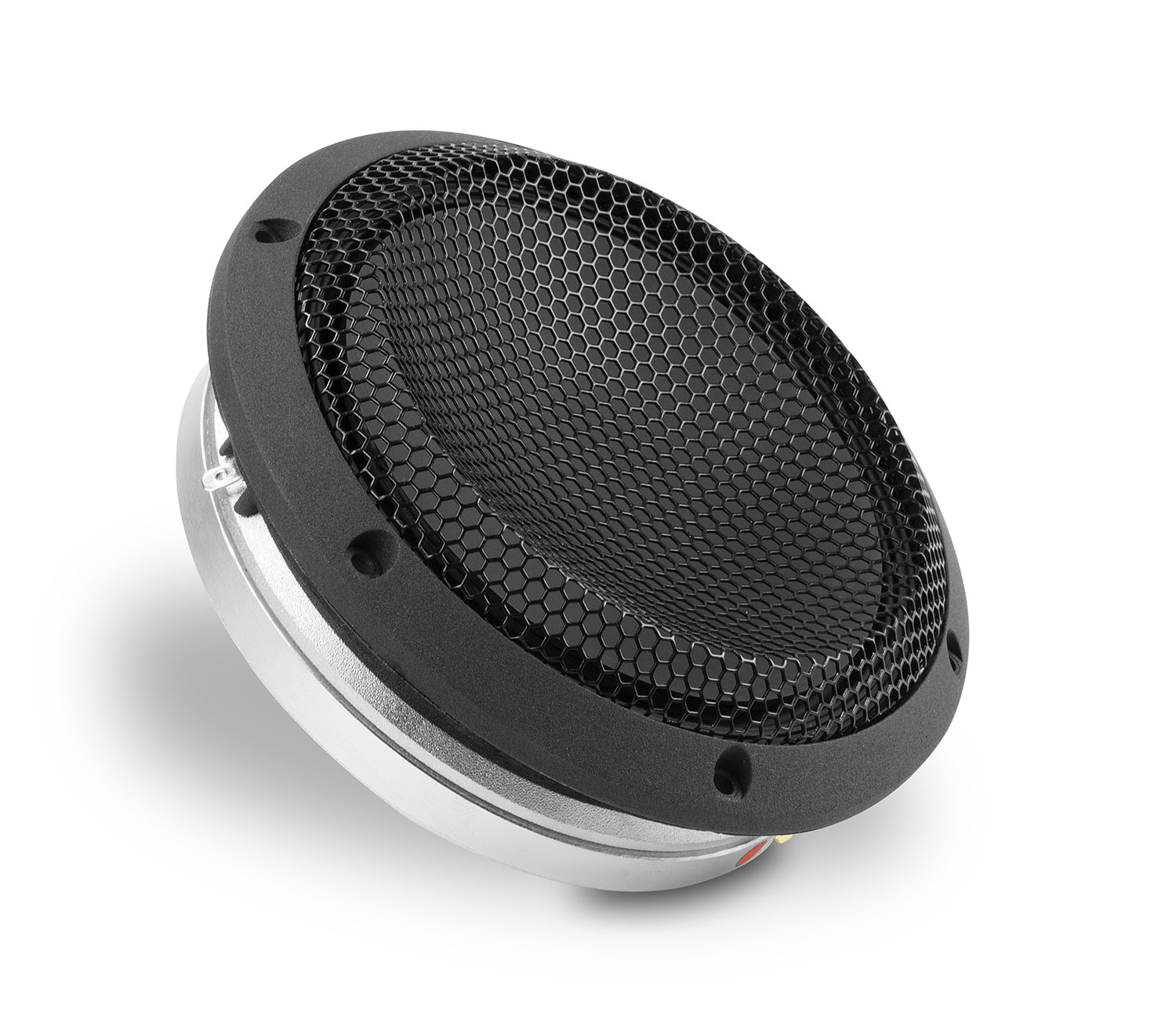 The midrange: ceramic
In 1984 the Backes & Müller production-engineer Bernhard Thiel invented a process to produce very thin sheets of extremely hard corundum (Al2O3), also known as sapphire. This patented procedure allowed the manufacturing of very stiff, light weighted and highly damped loudspeaker calottes. This new and very hard material facilitates loudspeaker drivers with broader bandwidth, lower distortion and a purer sound than ever before possible. This technology can be found in all our midranges made by German brand Accuton.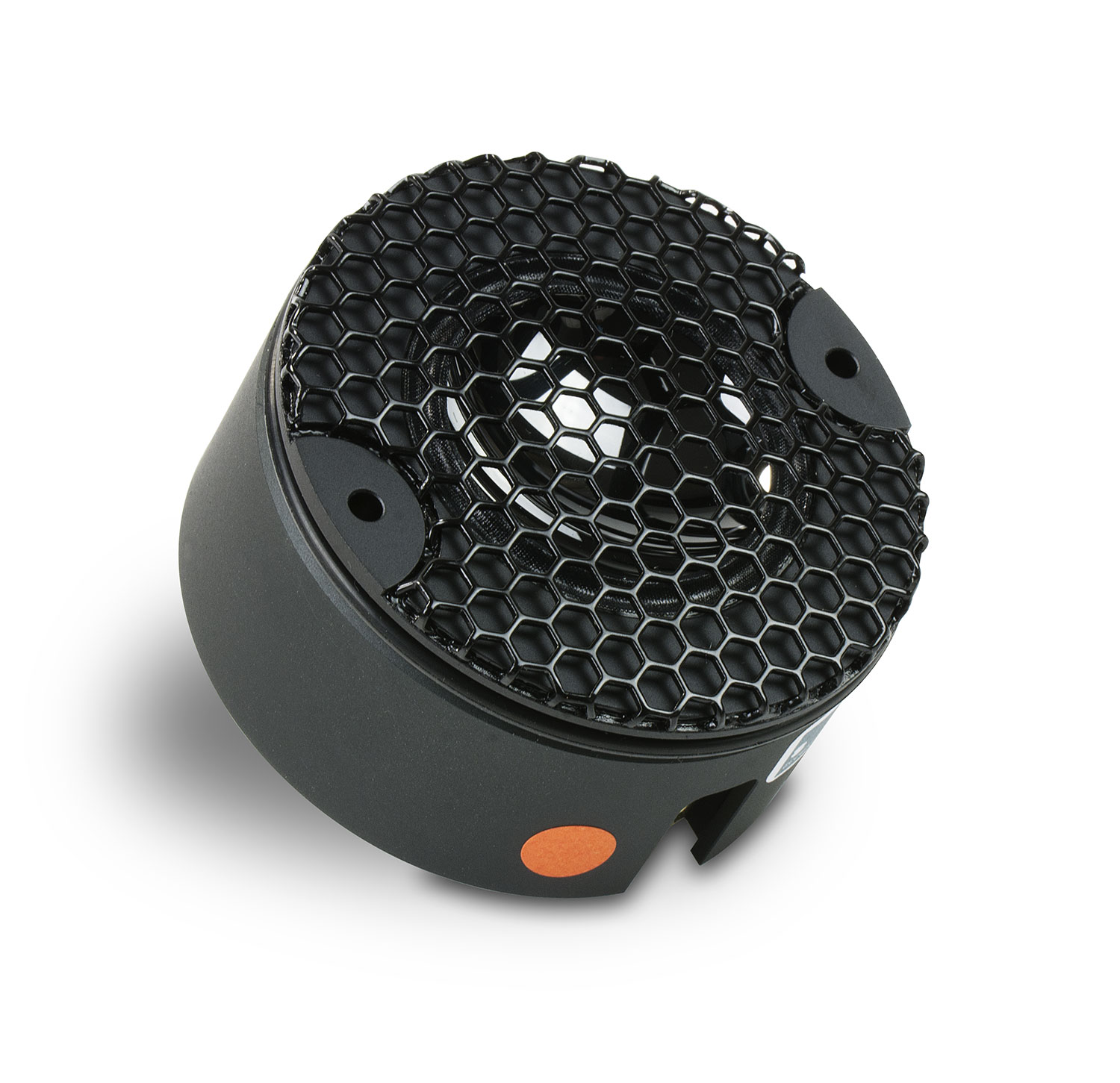 The tweeter: diamond
A thin dome of diamond is ideal for a tweeter because the stiffness to weight ratio of this material is really unsurpassed. A concave dome is used because the moving assembly is more rigid and better damped than convex domes, and it also shows a better dispersion. For this reason, the sonic character of diamond tweeters is not what you could expect, an overly "brilliant" sound, but it is just the opposite. The diamonds simply disappear, only music remains. This is a new way of relaxed listening and once you get used to it, you will never go back to other more conventional technologies.
The enclosure cabinet
The Remiga 2 cabinet consists of a thick sandwich of several wooden boards and special layers of damping glue, which together perform a very efficient "constrained layer" damping effect. An internal cage made of steel bars forms a metal matrix to stiffen the system as much as possible. This feature virtually eliminates any cabinet vibration for unmatched sound clarity.
Priser på Alare Labs Remiga 2:
Remiga 2 Beryllium Tweeter 560.200.-
Remiga 2 Diamond Tweeter 763.800.-
Vi søker referanse kunder på Alare Labs
Ta kontakt for info.
Sound of heaven
Tlf:+47 464 29 861
E-mail: kontakt@soundofheaven.as
Hjemmeside: www.soundofheaven.as
Sist redigert: