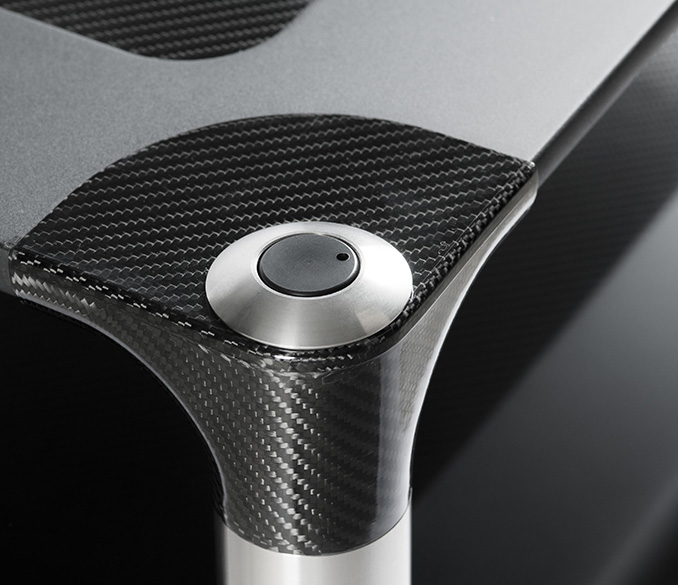 «FIRST-CLASS PERFORMANCE.
Elegance, innovation and boldness.
The solid stainless steel structure with a diameter of 50 mm is joined to the shelves using special
carbon fibre connectors
that implement stability and at the same time act as dampers. Each shelf is then decoupled using the tried and
tested system
also found on the Reference and Revolution lines, guaranteeing first-class performance.
As always,
modularity
is an integral part of the design, making the products expandable and upgradeable aftermarket.
The point of contact with the floor is made using height-adjustable semi-spheres, which, associated with a stabilizer washer.»#
Ta kontakt for info/referanser/tilbud og demo.
Priseksempel
Enkel-rack; fra kr 16.500.- pr hylle
Dobbel-rack; fra kr 24.500.- pr hylle
Configurator :
Ny Acoustic Tuning Web kommer!.
SAHARA NOIR
STATUARIO LIGHT
NERO MARQUINIA
RACING BLACK
ADE BLACK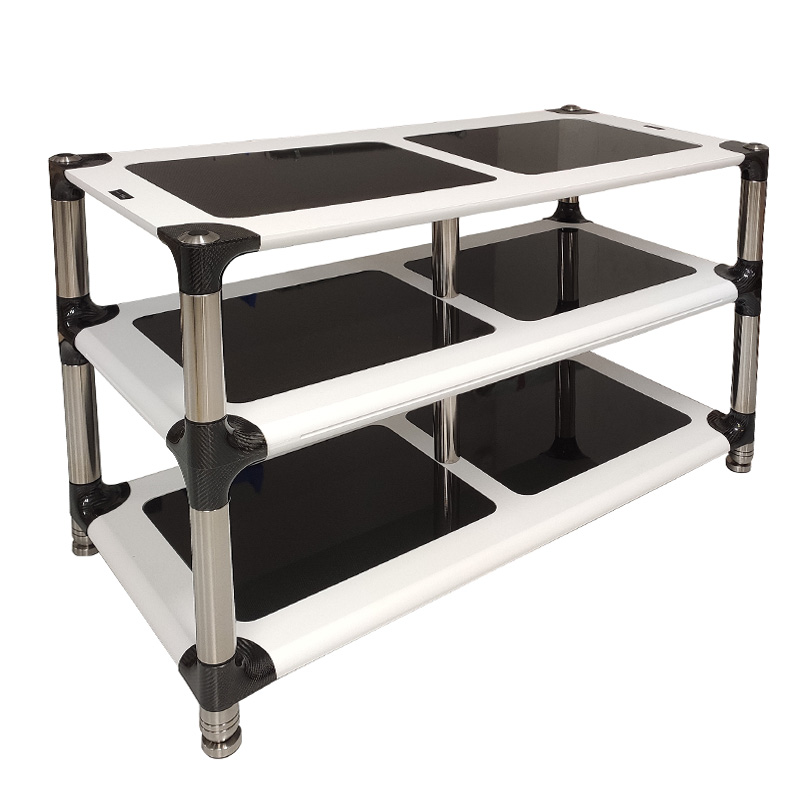 # Bassocontinuo we
Facebook :
https://m.facebook.com/AcousticTuning/
Vennlig hilsen
Acoustic Tuning AS
www.acoustictuning.com
post@acoustictuning.com
Tel : 980 87 678