"Nature in everything is enough for everything" Hippocrates

Xavian Perla Esclusiva har siden lanseringen blitt en umiddelbar suksess og kritikerrost over hele verden.
Til prisen så setter på mange måter Xavian ny standard. Her får du heltre kabinett (ikke finert fuglekasse som vanlig)
med avrundete kanter og premium komponenter i deleflter fra Mundorf og Jantzen som forbinder elementene i serie
med Fase Zero - teknologi. Resultatet er en harmonisk og musikalsk lyd som er unik i sin prisklasse, noe som fremgår
av alle testene fra hifi magsiner verden over.

The Perla Esclusiva is a materialized fascination with music and a living euphoria of listening.

EKSKLUSIVE LØSNINGER:
- skreddersydde AudioBarletta høyttaler elementer laget i Italia
-ekstremt stive kabinetter fra massivt eik, laget for hånd
-organiske former som enkelt smelter sammen i ethvert interiør
-fem finish å velge mellom
-fremre bassrefleks for enkel plassering
-dekorativ perle på baksiden, og understreker den eksepsjonelle verdien til høyttalerne
-drivere koblet i serie med Fase Zero-teknologi
-presis innvendig demping ved bruk av flere lag komplementære materialer

Perla Esclusiva standard finish 24.500.-
Stativer standard finish 7.900.-

Perla Esclusiva marina finish 29.500.-
Stativer marina finish 9.000.-

Link tester:

Christiaan Punter, HFA
– 16.10.2018:
"These are no magnifying glasses so if it's analytical precision that you're after, look elsewhere. Otherwise, these speakers are simply marvelous. If it's the soul of the music that moves you and you value PRAT, timbre, dynamics and a realistic portrayal of instruments, then I can think of no other speaker that I would value higher in this price range. The Perla Esclusiva's really are immensely enjoyable speakers and they come highly recommended."
Review online (Netherlands)
Noam Bronstein, Wall of Sound
– 23.10.2018:
"So I'll say it this way: if, like me, you find yourself with a decent 40-50 watt amp, and – as I suspect many of us do – a room with somewhere around 1200-1500 cubic feet of space, and an open mind, the Xavian Perla is a speaker most worthy of your consideration. It fits well in modest/average rooms, it looks great (my wife adores the Perla), it sounds outstanding, and by any measure, it represents an enormous value. I'm happy to award the Perla Esclusiva our Gold Star, and very enthusiastically recommend it."
Review online (Canada)
Anthony Kershaw, Audiophilia
– 6.11.2018:
"For refinement out of a $2500 to $3000 box, not much beats Brits ProAc or Harbeth. But the Perla Esclusivas matched them in instrumental refinement and topped them in immediacy, vocal presence, and ability to play loudly. For your money, you'll get a beautifully made, exceptional sounding speaker that'll impress you and your friends, and will give much musical pleasure. Very highly recommended."
Review online (Canada)
Jerry Seigel, 10 Audio
– 9.11.2018:
"I was in no hurry to conclude the audition, which is an improvement over the $1400 GoldenEar Triton Sevens, and completely opposite from the underperforming $7000 Paradigm Persona B speakers. The Perla Esclusiva speakers disappear as sources of a well-developed, large and complex sound stage, and offer the ability to often hear directly into a singer's microphone. They easily possess the sonic value of a $5000+ speaker, and are a tremendous bargain at their current asking price. There has been no $2000-3000 speaker in my listening room that I would care to live with long term, other than the very musical and beautifully made Xavian Perla Esclusiva."
Review online (USA)
Matej Isak, Mono&Stereo
– 5.12.2018:
"Summing everything together; the sound, the price, solid wood construction, custom-made drivers etc. its hard not to be enthusiastic about these Roberto Barletta' speakers. I'm happily acknowledging the Xavian Perla Esclusiva's uniqueness and potency with Mono and Stereo Highly Recommended Product Award."
Review online (EU)
Nick Whetstone, TNT Audio
– 18.12.2018:
"In conclusion, the Perla Esclusivas really won me over. Given that I started with a slight prejudice against small speakers, they had me 'on-side' almost from the first moments of hearing them. I loved their build quality, looks, and sound, and given the price of 1990 euros, would have no hesitation in recommending them. If you have a smaller listening room, and need a musical speaker that won't cause any visual offense, the Esclusivas should be carefully considered. Just make sure that you have moderately high powered amplification, a decent source, and you should be more than satisfied with these pretty little speakers."
Review online (UK)
Stuart Smith, Hifi Pig
– 12.3.2019:
"I liked the Perlas so much they replaced the previous reference at this kind of price-point and it was an easy decision to make. I do enjoy monitor style speakers and that is what you have here. If you are looking for imaging to die for with bags of details then you need to audition these. They are a little light in the bass department but in all honesty, I didn't miss it at all with any kind of material I threw at them, and in small to medium size rooms they are absolutely fine and much more bass may well be overkill. Their key characteristics are clarity, even-handedness and preciseness of tone and texture.
Their build quality puts many a speaker to shame and at €1990 plus €693 for the stands they offer good value for money given their sonic attributes. I heartily recommend them."
Review online (UK)
David Abramson, Stereo Times
– 14.5.2019:
"As it stands, the Perla Esclusivas will join Totem's Model One signatures and Neat's long-dead Critiques (as driven by a $20K Naim system at the time) as one of, if not THE very best small speakers I've ever heard. The Xavian Perla Esclusivas represent a remarkable achievement in terms of research, design and sonics and they are solid proof that the fundamental principles of monitor design, when expertly applied, do indeed allow for a smaller speaker that not only sounds huge, but lets you forget about its presence and just stream album after album after album."
Review online (USA)
Sound of Heaven tilbyr:
+ Innbytte ( god pris for ditt utstyr )
+ Nedbetalingsplan ( rente og gebyrfritt)
+ Gratis frakt i hele Norge
JWK Audio/Sound of heaven
Tlf:+47 464 29 861
E-mail: kontakt@soundofheaven.as
Hjemmeside: www.soundofheaven.as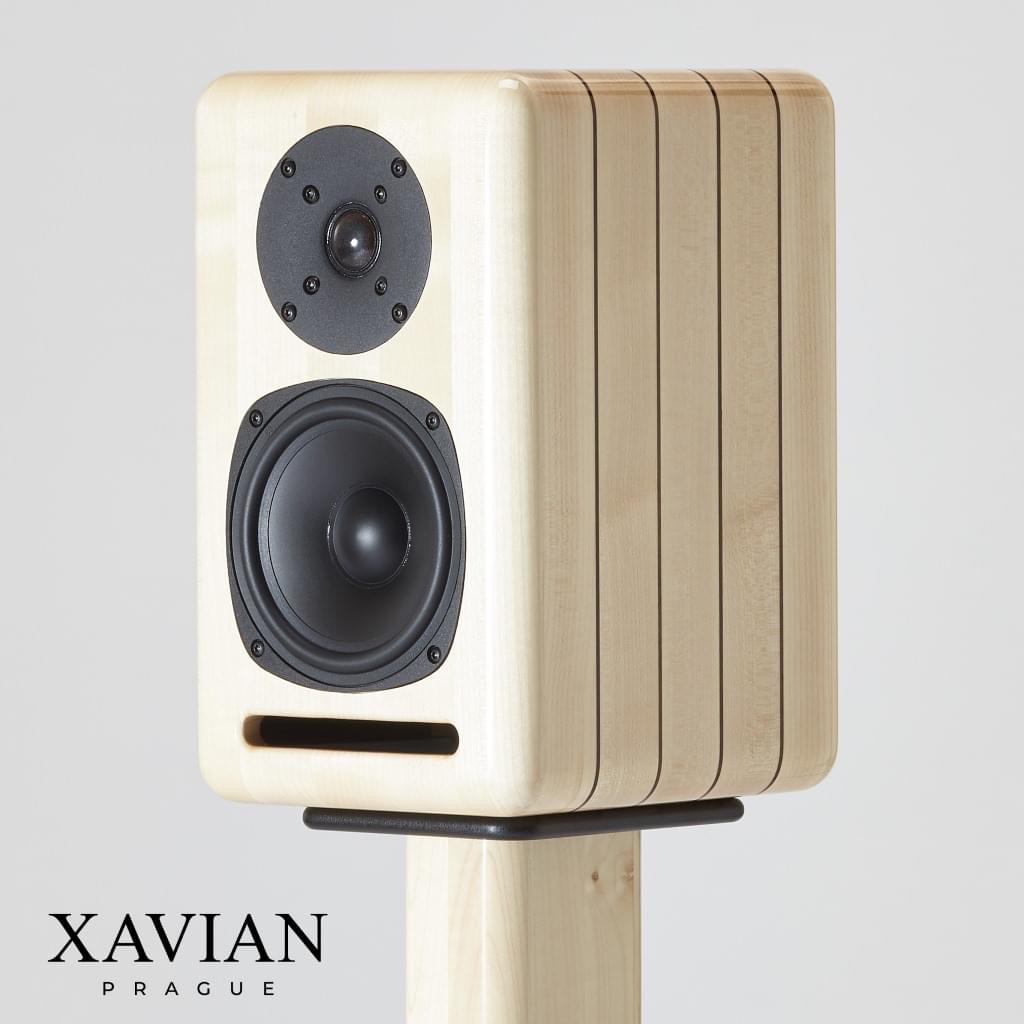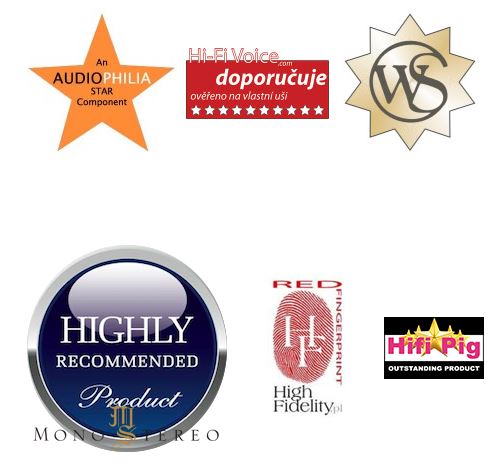 Originalemballasje

Ja
Orig. kvittering

Ja
Forsendelse

Kan sendes